---
Mercedes Alvarado
Ms. Alvarado is our tables guru, particularly when it comes to MS Excel spreadsheets. Whether making simple or complex spreadsheet tables accessible, or embedding them in other documents to be made accessible, Ms. Alvarado is our go-to person if it involves a row and a column. She also knows the right ways to work with decorative tables used for formatting.
Ms. Alvarado has grown up with someone who has struggled with accessibility, and now fully understands just how important these tools are in helping a person get through their day. She loves being able to help make accessibility easier for anyone to use, and giving people the ability to be independent online.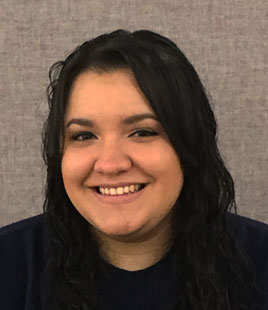 ---
Alicia Breckheimer
Ms. Breckheimer holds a diverse array of cross-disciplinary conceptual knowledge about disabilities, accessibility, and accessibility-related standards, as well as a keen awareness of usability. As the Project Lead, Chief Educator, and Online Task Management Specialist, she provides ongoing guidance to the team on issues of strategy, management, process, and conflict resolution. Ms. Breckheimer provides assistance in research, development, implementation, and maintaining a framework for individuals working with Access2online. She also develops resources and programs for our analysts, determines educational content, and helps gather, create, and vet documents to curate an in-house resource library. Ms. Breckheimer earned Trusted Tester certificate #301234 from OAST.
Having been in an accident resulting in severe but recoverable disabilities, Ms. Breckheimer has experienced the need for assistive technology first hand. She had to make structural alterations and additions for the wheelchair access to her home, as well as training cognitive processes as part of her recovery. She is dedicated to helping the disabled overcome such barriers, at least as far as the internet is concerned.
---
Crystal Carson
Ms. Carson is our Business Innovator on the front lines of communicating our message to the world at large. She has developed an ability to understand a client's needs quickly in the regulatory and technical areas of accessibility and to connect them to the best-fit Access2online resources. Her web design career accomplishments and online communication background allows her to easily put herself in the shoes of Access2online's prospective clients.
Ms. Carson is a dedicated mother of three extraordinary children and a Christian ministry leader in her local Celebrate Recovery program where she shares her incarceration experience as a message of strength and hope. She views empowering the disabled as the responsibility of every Christian and has dedicated her life to action, not just words, for this mission.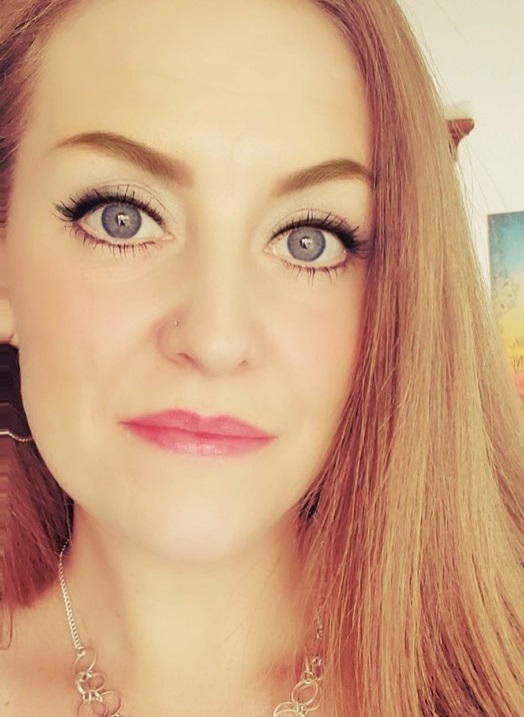 ---
Susan Corbett
Ms. Corbett is a prime example of the dedication of the Access2online team. With an intense work ethic and drive, she is developing into a specialist at optimizing optical character recognition (OCR) results, squeezing the last legible letter out of poor quality images that need to be converted into text on their way to accessibility.
Ms. Corbett's background in hospice care and home health care exposed her to the mobility challenges of the disabled. Certified through Stanford University, she has facilitated several iterations of the Chronic Disease Symptom Management Program to fellow adults in custody. All of this convinced her that even a small amount of kindness and accessibility added to online resources can produce breathtaking results among the disabled.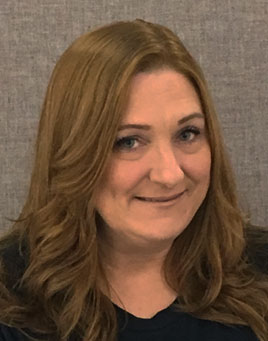 ---
Paige Couch
Ms. Couch has an extensive background in the communication needed for projects to succeed. She can convey client requirements to frontline workers as well as to produce actionable management reports for decision makers. She has leveraged this to make accessible the internal workings of an organization and to use a wide range of accessible communication types like multimedia.
As a lifelong student of photojournalism and the human condition, Ms. Couch has encountered a need for inclusion in many forms, particularly as it relates to providing opportunities for the disabled.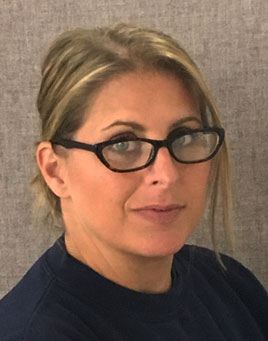 ---
Angie Judd
Ms. Judd uses her many years in the medical profession to address the accessibility needs of this community, both the disabled navigating its online resources, and the managers looking to make their organization's content compliant to the accessibility laws relating to the medical profession. Beyond that, Ms. Judd has developed a specialty in the area of PDF forms -- everything from accessibility to usability and all the technical nuances, including third-party component integration, digital signatures, and database integration.
Ms. Judd believes her calling in life is to care for people in need. She has devoted her medical career to helping others with special needs, disabilities, illness, and trauma. She has a desire for all individuals with disabilities to have equal opportunity in this high tech world we live in.
---
Ruby McCrorey
Ms. McCrorey comes with a background in web design and customer service. Having had to overcome serious physical obstacles herself, she has an affininty for those disabled who have had to overcome their own challenges.
Having been discriminated against and looked on as "less than" and not important because of her disabilities, she is very passionate about fighting for the rights of the disabled. She believes a line in the movie "Harriet The Spy" says it best: "There are as many ways to live as there are people in this world, and each one deserves a closer look."
Ms. McCrorey is committed to showing web designers that even the most creative designs can be made accessible to the disabled.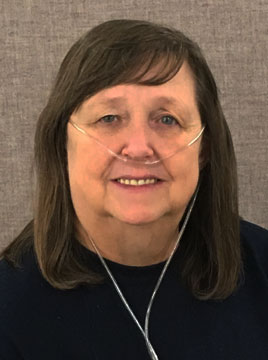 ---
Juliette McShane
Ms. McShane is a certified Trusted Tester (#301232) through OAST and a Web Accessibility Specialist certified by the International Association of Accessibility Professionals, specializing in automation and quality control processes. The automation tools she has developed for Access2online ensure that our analysts produce a work product of consistent quality, enabling them to respect client deadlines. As our Technical Lead, Ms. McShane is responsible for researching and applying emerging accessibility technologies to Access2online's processes.
While incarcerated she has secured a Bachelor's degree in Criminology through Colorado State University, and is now dedicated to ensuring reduced recidivism rates for fellow inmates through the Access2online program. She is also involved in the Coffee Creek Puppy Program, helping to raise dogs to be professionally trained by Canine Companions for Independence.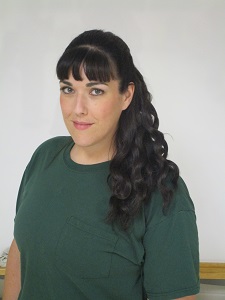 ---
Jacquelyn Novack
Ms. Novack is Access2online's specialist whose passion is web design that is accessible by the disabled. She is a certified Trusted Tester (#301240) through the DHS's Office of Accessible Systems & Technology & also specializes in quality assurance review of our products upon completion prior to delivery. This helps her produce clear and concise violation spreadsheets and remediation recommendations for webmasters in maintenance mode.
She is committed to producing quality deliverables for Access2online's customers, promoting the support of assistive technologies, and helping the disabled attain equal access to the web. Her outside focus currently lies in achieving an Associate's degree in Christian Ministry and directly affects her vision for Access2online.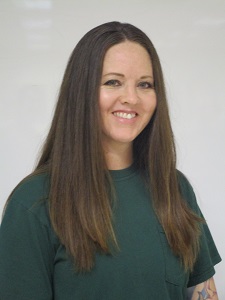 ---
Wenona Rossiter
Ms. Rossiter is our go-to analyst to help an organization develop a comprehensive Accessibility Plan that integrates addressing a large archival website, designing a staff education program, preparing internal methodologies to produce accessible content going forward, and interacting supportively with an organization's disabled community. Ms. Rossiter is also one of our experts regarding optical character recognition.
Ms. Rossiter lived and worked with people with disabilities her whole life, tutoring an intense remedial reading and writing instruction and an abacus-based mathematics program for people with learning disabilities, such as dyslexia.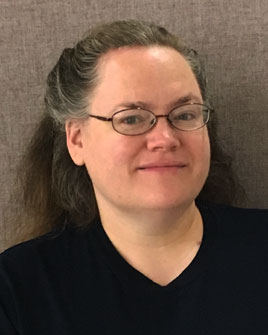 ---
Marisol Sedano
Ms. Sedano is our Quality Assurance (QA) expert. Because every Access2online deliverable is subject to a QA review before being presented to a client, Ms. Sedano makes sure that review follows an objective, structured methodology to ensure that Access2online's reports are beyond expectations in terms of standards and value. She is also fluent in Spanish and is tasked with our bilingual accessibility audits.
Previous to Access2online, Ms. Sedano helped build a database for tracking life cycles and rearing practices for an endangered species, with her focus on quality and usability of the final deliverable.
---
Fivea Shairpoff
Ms. Sharipoff has 23 years of experience translating and localizing Russian, English, Spanish, and Portuguese, including effective ways to integrate Google Translate. She is also our first choice for analyzing third-party software applications for accessibility and integrating them into a comprehensive and compliant online presence.
Ms. Sharipoff's inspiration to help the disabled comes from her own life experience of having an immediate family member who uses a wheelchair. She feels honored and rewarded to help everyone gain the advantages of our digital world.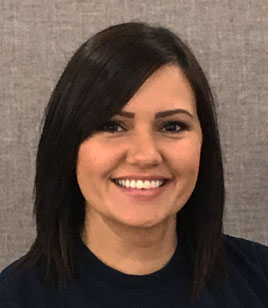 ---
Nailah Shamsid-Deen
Ms. Shamsid-Deen is an OAST certified Trusted Tester (#301251) and proficient with both WCAG 2.0 and 2.1. Her specialty is in PDF analysis and remediation.
Prior experience in medical business practices has given Ms. Shamsid-Deen a well-rounded insight and appreciation for how her current career parallels the medical community in many positive ways. A close relative of Ms. Shamsid-Deen is a US veteran with multiple sclerosis, a regular reminder of the value of helping people with disabilities, and contributes to her motivation to empower the disabled. She stays informed of the latest regulations and laws in accessibility relating to the medical community, helping her to educate clients and to implement important accessibility changes.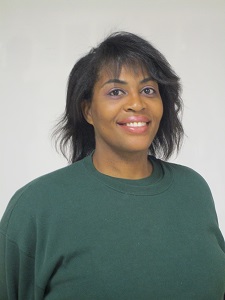 ---
Ashley Summers
Ms. Summers is our Optical Character Recognition (OCR) specialist converting scanned images into accessible text. With extensive experience, she can deal with poor image quality and can direct our software's machine learning to build data sets to improve quality across similar documents.
Ms. Summers trains service dogs for individuals with physical and mental disabilities such as cerebral palsy, autism, etc. Her dogs are trained to help the recipients become more independent by retrieving dropped items, opening and closing door & drawers, turning on & off light switches, and to be a comforting companion and bridge to their community.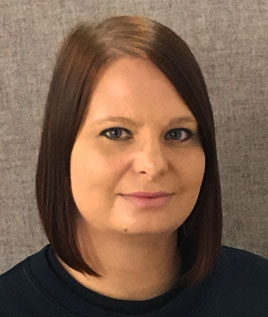 ---
Lydia Way
Ms. Way is a proficient troubleshooter when it comes to MS PowerPoint, slide presentations, and the bigger task of communicating accessible ideas online. This often transitions to the area of usability where Ms. Way enhances a client's presentation for everyone, including those with disabilities, but also other presentation aspects such as search engine optimization.
Ms. Way has a background tutoring GED students with various types of learning disabilities and teaching them to navigate computer based technologies. She knows first-hand the difficulties a learning disability can present in a professional setting. She also has understanding of American Sign Language.