---
Juliette Alexandria
Mrs. Alexandria is a certified Trusted Tester (#TT-2006-01005) through OAST and a Web Accessibility Specialist certified by the International Association of Accessibility Professionals, specializing in workflow development, automation and quality control processes, and emerging technologies. The automation tools she has developed for Access2online ensure that our analysts produce a work product of consistent quality, enabling them to respect client deadlines. As our Chief Information Officer, Mrs. Alexandria is responsible for researching and applying emerging accessibility technologies to Access2online's processes.

While incarcerated, she secured a Bachelor's degree in Criminology through Colorado State University, and is now paroled and dedicated to ensuring reduced recidivism rates for inmates through the Access2online program and other justice initiatives. Since her release she was involved with the team who developed the curriculum for the IAAP Accessible Document Specialist certification. She is also in multiple W3C working groups assisting in the development of accessibility standards and best practices.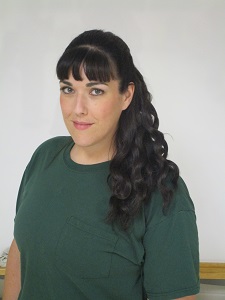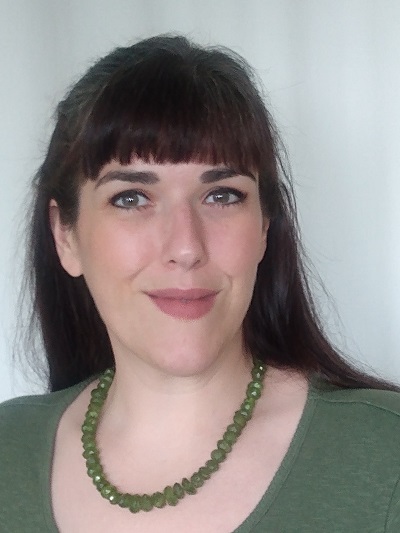 ---
Mercedes Alvarado
Ms. Alvarado is our tables guru, particularly when it comes to MS Excel spreadsheets. Whether making simple or complex spreadsheet tables accessible, or embedding them in other documents to be made accessible, Ms. Alvarado is our go-to person if it involves a row and a column. She also knows the right ways to work with decorative tables used for formatting.
Ms. Alvarado has grown up with someone who has struggled with accessibility, and now fully understands just how important these tools are in helping a person get through their day. She loves being able to help make accessibility easier for anyone to use, and giving people the ability to be independent online.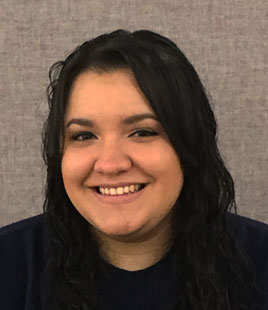 ---
Alicia Breckheimer
Ms. Breckheimer is a Senior Accessibility Analyst and holds a diverse array of cross-disciplinary conceptual knowledge about disabilities, accessibility, and accessibility-related standards, as well as a keen awareness of usability. As the Project Lead and Online Task Management Specialist, she provides ongoing guidance to the team on issues of strategy, management, process, and conflict resolution. Ms. Breckheimer provides assistance in research, development, implementation, and maintaining a framework for individuals working with Access2online. She also develops resources and programs for our analysts and helps gather, create, and vet documents to curate an in-house resource library. Ms. Breckheimer earned Trusted Tester certificate #301234 from the federal Office of Accessible Systems & Technology.
Having been in an accident resulting in severe but recoverable disabilities, Ms. Breckheimer has experienced the need for assistive technology first hand. She had to make structural alterations and additions for the wheelchair access to her home, as well as training cognitive processes as part of her recovery. She is dedicated to helping the disabled overcome such barriers, at least as far as the internet is concerned.
---
Sandra Brammer
Ms. Brammer is a PDF Remediation Analyst with a specialty in the QA process applicable to PDF remediations. She is also emerging as our video captioning star on the road to becoming a Trusted Tester certified by the Office of Accessible Systems and Technology.
As a Christian grandmother who is significantly vision and physically challenged herself, Ms. Brammer knows firsthand the limitations she faces every day. She would like to see others like her reduce those limitations in a truly accessible world.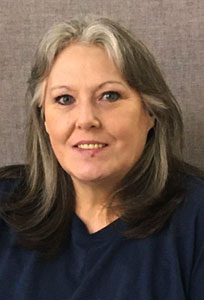 ---
Dani Cox
Ms. Cox is our accessible database reporting expert. In cases where databases produce documents as an integration of text-based templates and field values supplied by SQL queries, Ms. Cox guides our clients to producing the output to be accessible. She is particularly experienced when that output is a PDF. Ms. Cox is also our resident artist and Photoshop driver.
"I joined Access2online to give marginalized people with all disabilities a chance to participate in a world that they might otherwise miss out on." -- Dani Cox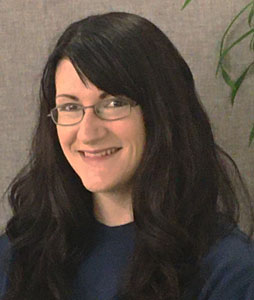 ---
Hailey Fox
Ms. Fox appreciates the independence and freedom that she has experienced working for Access2Online after incarceration. Getting to work from home provides the ability to spend ample time with family. She says that being a part of a company that does so much, to help so many people, gives her a sense of purpose that keeps her going. She is proud of the work she does, and loves her team.
Ms. Fox is an analyst and researcher for the team. Her specialty is research and gathering information. She also works with alt descriptions and PDF remediation.
---
Marilyn Hamilton
Marilyn's strengths are determination and dedication. While incarcerated, she has received a certification in Office Technologies and become proficient in Microsoft Office. Marilyn has also gained an Associate Degree in General Studies and in Para legalism, as well as a Masters in Christian Counseling. Additionally, she tutored other inmates in GED studies including those with dyslexia, physical and cognitive disabilities. At Access2Online, Marilyn is our Adobe Accessibility Specialist.
Marilyn has a real passion for Access2Online because, not only has she had several family members with disabilities including paraplegia and seizures, but she also has a firm belief that all people are equal regardless of ethnicity, disability, gender, religion or any of the many other things that people apply stigmatic labels to.
---
Amanda Hodges
With a background in customer service and communications, Ms. Hodges is an analyst doing PDF remediations, but also our specialist in the area of accessible video captioning.
Many people in Ms. Hodges' life have struggled with disabilities, such as a dear friend with multiple sclerosis, and Ms. Hodges has set a goal of applying technology to improve the life of such fine people.
---
Sami Jensen
Ms. Jensen is our assistive technology specialist, particularly as regards screen readers like NVDA. Of course we subscribe to the vendor-neutral dictates of standards like WCAG, but sometimes it is essential to put ourselves in the shoes of the disabled and check our work with assistive technology.
Ms. Jensen's background as a tutor and customer service rep has prepared her to serve the needs of the disabled, but growing up with severely disabled friends cemented her drive to support this community.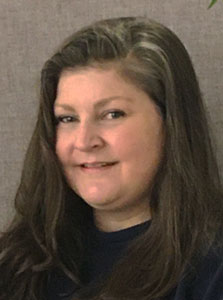 ---
Heather Knight
Ms. Knight is our Advanced Image Specialist trained in the optimization of image descriptions for the blind and disabled. Coming up with the precise description (not too short and not too long) of a complex image is part science and part art. Mastering that, Ms. Knight earned "alternate text" as her middle name. When it comes to AI-based image identification techniques and software, Ms. Knight is the go-to analyst.
Growing up in a family with a severely disabled sibling, Ms. Knight learned first-hand the obstructions faced by the disabled. She has dedicated her career to smoothing the way for those who can't do it for themselves.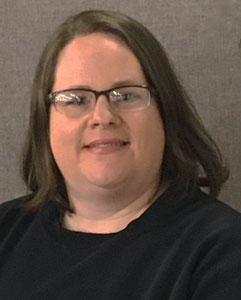 ---
Ruby McCrorey
Ms. McCrorey comes with a background in web design and customer service. Having had to overcome serious physical obstacles herself, she has an affinity for those disabled who have had to overcome their own challenges.
Having been discriminated against and looked on as "less than" and not important because of her disabilities, she is very passionate about fighting for the rights of the disabled. She believes a line in the movie "Harriet The Spy" says it best: "There are as many ways to live as there are people in this world, and each one deserves a closer look."
Ms. McCrorey is committed to showing web designers that even the most creative designs can be made accessible to the disabled.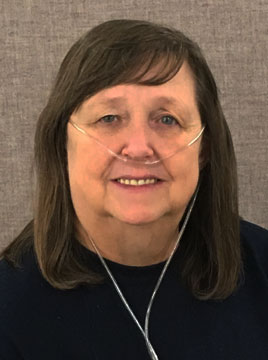 ---
Jackie Novack
Ms. Novack is our analyst who specializes in web design that is accessible by the disabled. She is a certified Trusted Tester (#301240) through the DHS's Office of Accessible Systems & Technology. She is committed to producing quality deliverables for Access2online's customers, promoting the support of assistive technologies, and helping the disabled attain equal access to the web.
Ms. Novack has an Associate's degree in Christian Ministry that directly affects her motivation & vision for Access2online. She is also a member of the Coffee Creek Puppy Program that begins training for service dogs to assist those with disabilities or other special needs.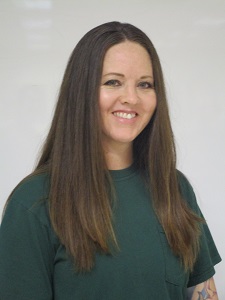 ---
Cynthia Rowe
Besides her regular responsibilities remediating PDFs, Ms. Rowe is an expert in closed captioning, accessible transcripts, and audio descriptions of online videos.
Through her many years supervising and proctoring testing to students and professionals in higher educational entrance, placement, license certification, and recertification through New Jersey Testing Services, Ms. Rowe gained a first-hand understanding of the importance of accessibility to students and of making videos accessible.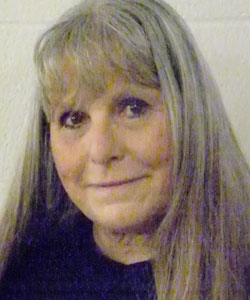 ---
Crystal Scott
Mrs. Scott is our Web Developer. She is a graduate of The Last Mile Coding program and continuing to develop her knowledge by attending a competitive coding program with Code The Dream. Her web design career accomplishments and online communication background allows her to maintain our online presence. She is also a certified Trusted Tester (#TT-2005-00903) through the DHS's OAST department.
Mrs. Scott is a dedicated mother of three extraordinary children and a Christian ministry leader in her local church where she shares her incarceration experience as a message of strength and hope. She views empowering the disabled as the responsibility of every Christian and has dedicated her life to action, not just words, for this mission.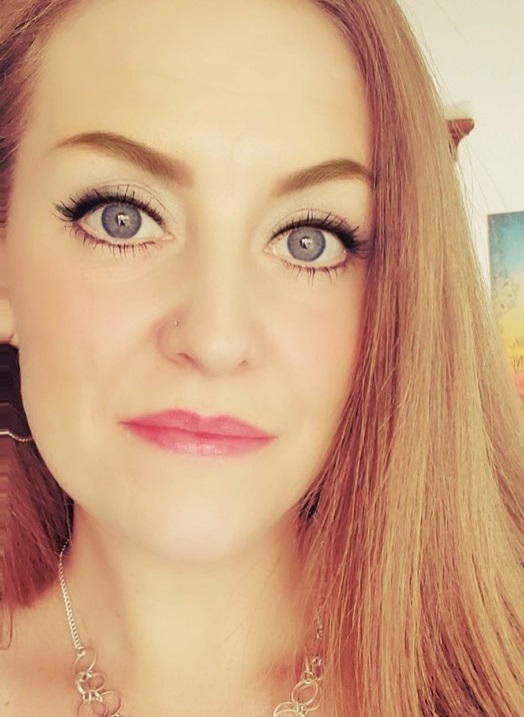 ---
Marisol Sedano
Ms. Sedano is our Quality Assurance (QA) expert. Because every Access2online deliverable is subject to a QA review before being presented to a client, Ms. Sedano makes sure that review follows an objective, structured methodology to ensure that Access2online's reports are beyond expectations in terms of standards and value. She is also fluent in Spanish and is tasked with our bilingual accessibility audits.
Previous to Access2online, Ms. Sedano helped build a database for tracking life cycles and rearing practices for an endangered species, with her focus on quality and usability of the final deliverable.
---
Ruby Iris Taylor
In her role as Media Communications Specialist, Ms. Taylor advises and contributes to the design of written word communications such as proposals and the quality of our different reports and accessibility instructions. She is uniquely prepared for her duties through her previous career experience in the legal, academic and healthcare administration fields – all professions that require clear communications and attention to detail.
During Ms. Taylor's many years as a hospice volunteer, she learned that service to others in their time of need is the key to her living a meaningful, worthwhile life. As a transgender woman, she has experienced firsthand the exclusion and barriers to the areas of society that many of us enjoy -- barriers that the disabled also encounter.
According to Ms. Taylor, "The intersection of these work and life experiences is a wonderful opportunity here at Access2online to put my background and interests to practical use. The support I've received from the LGBTQ community in my journey has taught me that with all of us working to open doors for others, we will all rise together."
---
Lydia Way
Ms. Way is our Optical Character Recognition (OCR) specialist converting scanned images into accessible text. She is proficient with MS PowerPoint slide presentations, and the bigger task of communicating accessible ideas online. This often transitions to the area of usability where Ms. Way enhances a client's presentation for everyone, including those with disabilities, but also other presentation aspects such as search engine optimization.
Ms. Way trains service dogs for individuals with physical and mental disabilities such as cerebral palsy, autism, etc. Her dogs are trained to help the recipients become more independent by retrieving dropped items, opening and closing doors & drawers, turning on & off light switches, and to be a comforting companion and bridge to their community. Ms. Way has a background in teaching GED students, with various types of learning disabilities, how to navigate computer-based technologies.