301024
301232
301234
301240
301251
301256
Each of our analysts now has a couple years of experience doing accessibility audits on the websites of clients such as:
If you are interested in the social justice aspects of engaging inmates in meaningful work or how your business supports that, please see our position paper.
Leading the Access2online charge is our Coordinator Peter Shikli, taking a break from his duties as Bizware's CEO to focus on what he considers his legacy project. With his hundreds of hands-on website developments since 1995, Mr. Shikli is also a product of the WebAIM school of web accessibility. He has also personally trained every inmate working for Access2online and reviews every work product before it reaches our customers.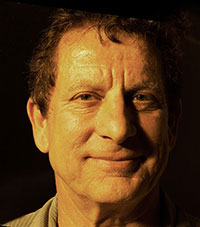 Access2online also has a seasoned Board of Advisors
Ken Jeske, Administrator, Oregon Corrections Enterprises - In partnership with Oregon's Department of Corrections, they contribute to a recidivism rate 1/3 that of the national average and promote public safety by providing adults in custody with work and training opportunities in a self-sustaining organization.
Cyndi Rowland, Executive Director, WebAIM - A leading web accessibility organization with a mission to empower others to make their web content accessible to people with disabilities.