To help keep everyone up to date with the current COVID-19 situation, we are offering to make any COVID-19 related digital-type announcements from any government agency accessible, free of charge.
Due to the projected shortage of face masks, some of our Access2online analysts have been recruited to work overtime to join the team already in place working toward filling an order for 40,000 masks. These women have been previously certified sowers through the Oregon Corrections Enterprises Textile program.
They do this with pride, all while practicing social distancing!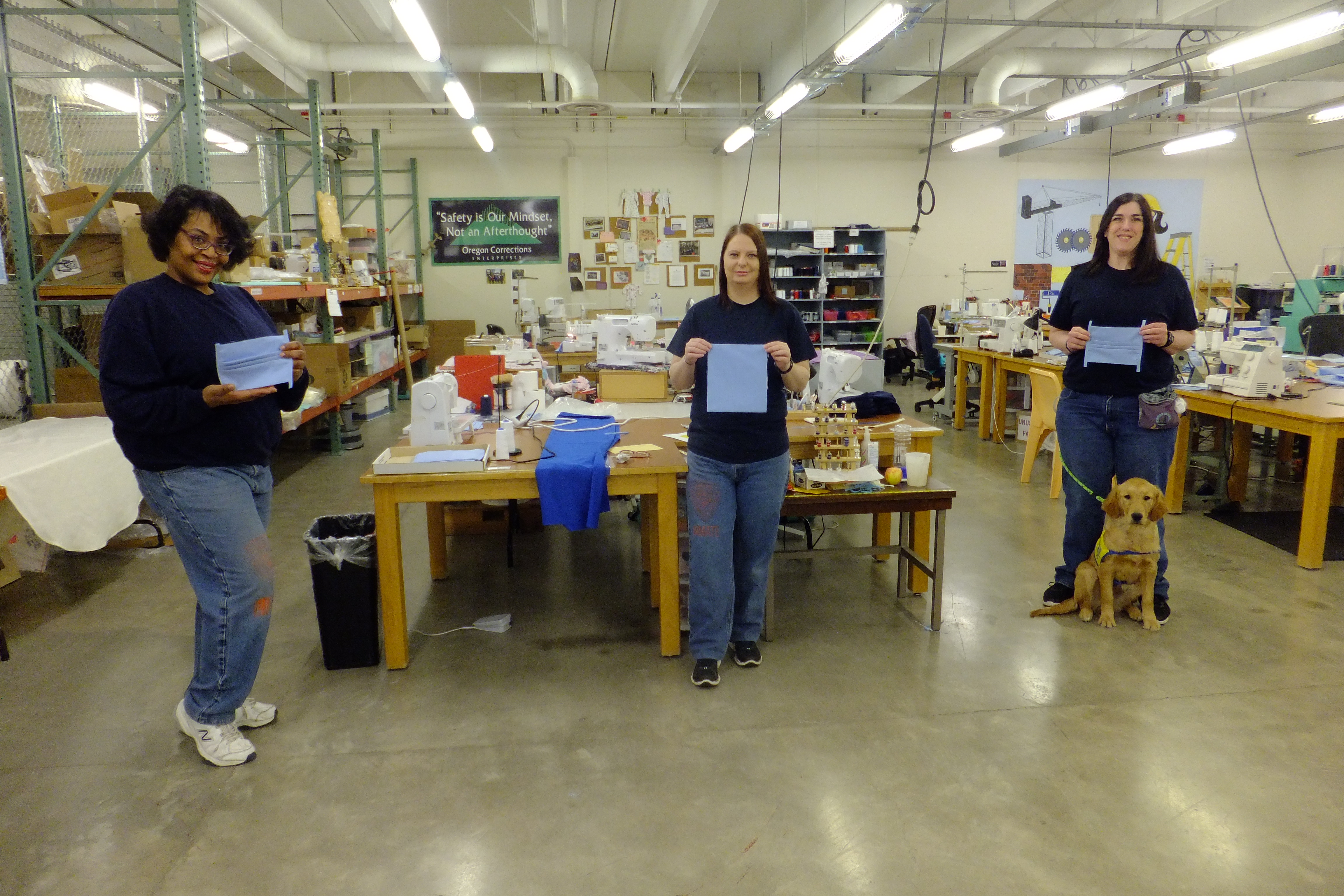 Nailah Shamsid-Deen, Ashley Summers, and Juliette McShane with her 'In-training' service dog.